Don't Get Zapped
Your personal weather forecaster for the mountains.
Join to Compare All Your Mountains at Once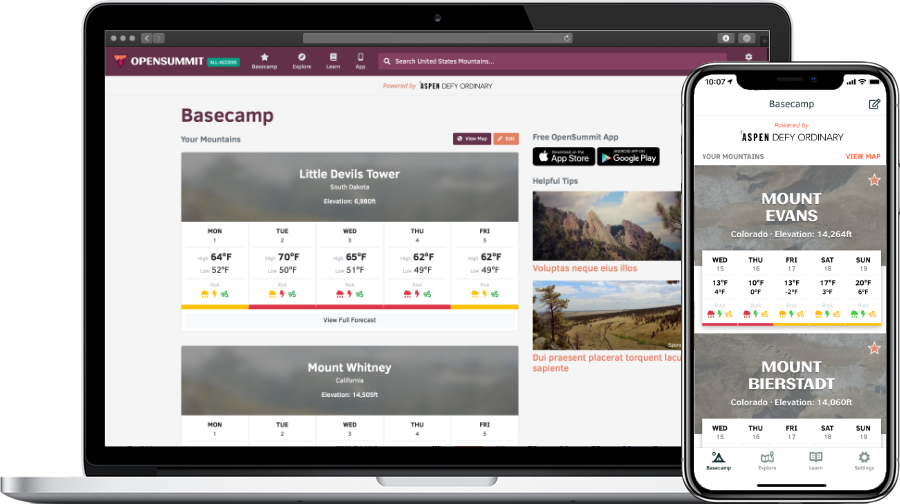 All Your Favorites!
Or Continue as a Guest
Download the Free OpenSummit Mobile App
Conveniently displayed on your Android or iOS device, the free OpenSummit Mobile App gives you access to the best mountain weather forecasts for over 1,000 locations across the United States.
The hourly weather forecast for every mountain includes the chance of precipitation, lightning potential, temperature, wind speed & direction, and cloud cover.